Amici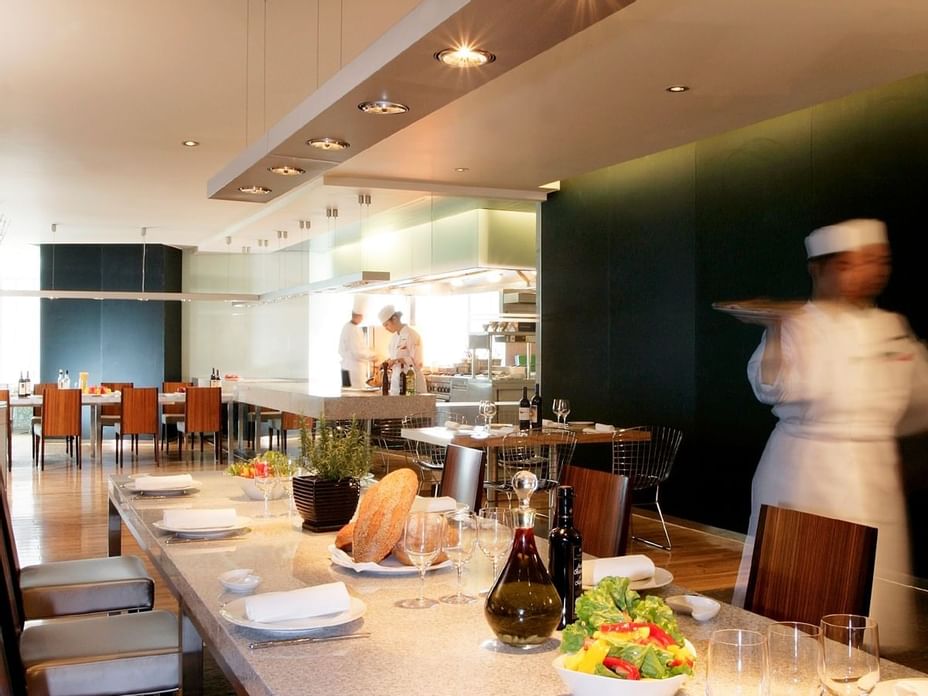 Walk into one of the dining options in Shanghai available at Longemont Hotel, Amici will transport you to the culinary heart of Italy, where you will indulge in authentic Italian cuisine with a modern touch. Our cellars boast finely selected wines, and our thoroughly traditional menu reflects our Italian chef's passion for creating meals you'll never forget.
A friendly, personalized service and a smart yet relaxing environment make this Italian restaurant in Shanghai the best setting for a business lunch, a leisurely meal with friends or a romantic dinner with your loved one. The contemporary ambience is well suited for any purpose and the highly trained staff will ensure you and your guests are well cared for.
The Amici Italian Restaurant is temporarily closed. We apologize for the inconvenience caused and would like to thank you for your understanding.
Location
For more information, please call
(86 21) 6115 9988 ext. 8230