Tongs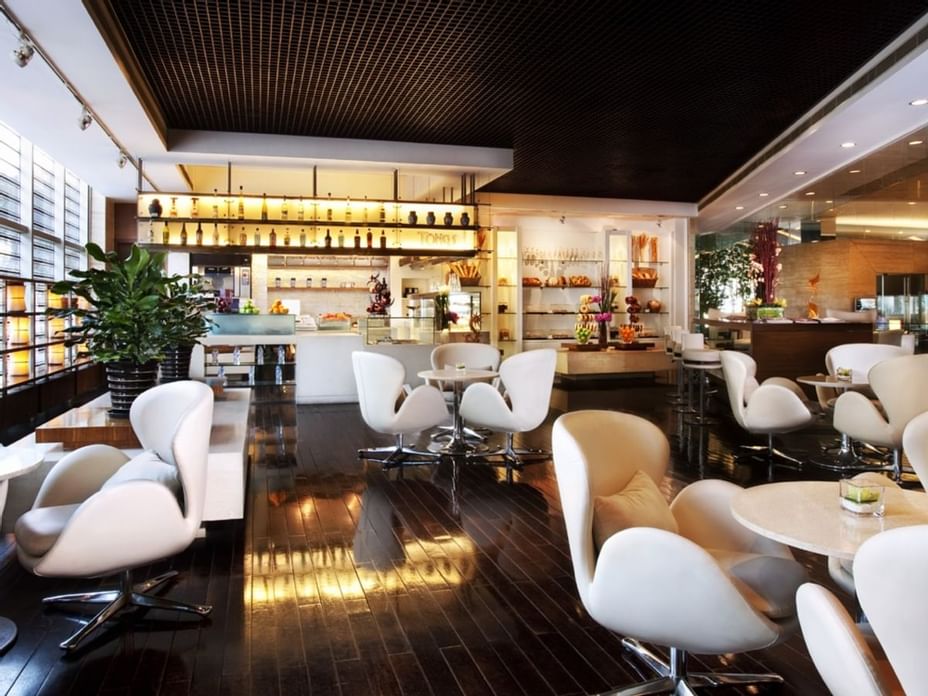 Tongs at The Longemont Hotel Shanghai dishes out freshly-made gourmet delights that are simply not to be missed. Located on the Lobby level, Tongs allows guests to start their day on the right note with freshly-ground coffee and delicious croissants especially created for people on-the-go. Offering gourmet sandwiches prepared daily, Tongs is a Mecca for any true connoisseur of deli food.
If you are looking for a quick afternoon pick-me-up, you can you can choose between a vast selection of specialty coffees and the freshest fruit juices. And for sheer indulgence, Tongs' handmade chocolates are simply exquisite - the perfect gift for a friend or yourself.
Tongs is temporarily closed. We apologize for the inconvenience caused and would like to thank you for your understanding.
Location
For more information, please call
(86 21) 6115 9988 ext. 8211
Opening Hours:
07:00am – 08:00pm